August 2019
Chronic Illness Meme - What is the hardest part about having a chroinic illness?



July 2019
AIP Stew Recipe - This recipe is for anyone who claims that they can't cook. This is a dead simple meal that is warm, filling, healthy and most of all easy since all you need to do is fire it into the slow cooker and walk away. Make this with any meat such as beef, venison or like the one I made here using a moose steak!


AIP On A Budget - Learn about how to eat strictly AIP while keeping your costs as low as possible. Organic and grass fed meats and vegetables are extremely expensive and these tips will help to make your AIP food budget go as far as possible.



June 2019
AIP Baked Vegetables - One of my favorite "go to" AIP (and vegetarian) meals that you can throw together with not much effort, using whatever vegetables you happen to have on hand. Don't let the simple name fool you as this is one of the very best and most reliably satisfying AIP recipes I know!


What Does MCTD Feel Like? - Learn about what Mixed Connective Tissue Disease feels like (at least to one person) and some of the struggles that MCTD brings to living every day life.



May 2019
AIP Swiss Chard & Apple Cider Vinegar - Colorful and leafy green vegetables are two of the most important things to eat when you are on the autoimmune protocol. This recipe is for red (or white) Swiss chard boiled, drained and seasoned with salt, coconut oil and apple cider vinegar. The savory and sour of the coconut oil and vinegar will make this your favorite way to eat Swiss chard.


AIP Pork Schnitzel - Buying organic meats can be expensive so it will be helpful to find recipes that you enjoy for pork as this is one of the more affordable meats. This recipe can use pretty much any cut of pork you can get your hands on and pan fries it witha light breading on it to a golden brown, crispy and crunchy texture. Makes great leftovers as well.



April 2019
AIP Pineapple Chicken - More than just pineapple chicken this is an all-in-one bowl style meal that has the bases covered with purple skinned sweet potatoes, broccoli, chicken, pineapple and cilantro. Perfect for breakfast, lunch or dinner this is something you can whip together quickly using leftovers from the refrigerator and an especially good way to use up leftover chicken.


AIP Apple Crisp - When you are on the autoimmune protocol there are almost no dessert type foods that you can eat. This recipe is something that is based from the concept of a traditional apple crisp recipe but uses only AIP safe ingredients. This is a little heavy in sugar content for people new to AIP but if you are able to have a little more this is a very satisfying dessert.



March 2019
AIP Breakfast Soup - The hardest meal of the day to find recipes for while eating AIP is breakfast. This easy breakfast meal uses some leftover chicken breast to make a super fast and incredibly satisfying Asian inspired noodle soup. Be sure to go shopping for sweet potato noodles before you set in to cook this for yourself. These are a great compliant addition to an AIP diet for those who can eat them.


Eating Strict AIP - After six months of eating strict AIP I wanted to share this update about what I have learned over this time. I certainly did not appreciate how much change I would experience during this process and this article might help you to learn about things you might experience while eating strict AIP.



February 2019
AIP BBQ Sauce - This sweet and sour BBQ sauce recipe is a from-scratch BBQ sauce that will absolutely be better than any store bought BBQ sauce you have tasted. This is a rare occasion where eating AIP does not need to limit your flavor options. This BBQ sauce is sweet, but also tangy enough to provide a perfect balance to the maple and sugar that are used. Pineapple is the secret in this sauce!


Easy Apple Coleslaw Recipe - When people say that eating AIP takes too much time or costs too much money then this is the first recipe that I point them towards. It is a no-bake recipe to start with so it is not intimidating to people less experienced in the kitchen but it also can feed a dozen people on short notice for just a few dollars...all while being 100% AIP compliant!



January 2019
Turkey leftovers shepherd's pie recipe - The single best food that I have eaten since starting the autoimmune protocol. If you have a lot of leftovers from a big holiday meal then this is a super easy, and extremely satisfying meal you can throw together and toss in the oven. Easy to make portions to freeze as well with just a little more effort.


The importance of validation with an invisible disease - As someone who lives with an incurable autoimmune disease that is, for the most part, invisible to the people around me, I am very sympathetic to those who do not have people who support them. Learn the importance of validation and just how much a simple statement like "you look healthy" can add to the burden of someone living with an invisible disease.



December 2018
How to make fermented vegetables - Fermented vegetables are a probiotic that promote gut health and gut healing. They are dead simple to make, last a long time, taste amazing, cost very little, and provide a great deal of health benefits. If you have MCTD or an autoimmune disease, or even just gastrointestinal problems, you should be eating fermented vegetables every day.


Things you should NEVER say to someone with MCTD - This funny article covers nine things that you should never say to someone with mixed connective tissue disease. Are you guilty of saying one of these insensitive things to a sick person?


AIP friendly bone broth - Bone broth soup is one of the single best foods that you can, and should, eat to promote gut health and help to heal leaky gut syndrome. Using high quality meats this broth recipe should be eaten every single day, up to as many as five times per day. This large batch recipe needs to cook for a long time so you can individually package and freeze for easy meals anytime.



November 2018
MCTD is not a lifestyle disease - Mixed connective tissue disease has no cure. No amount of healthy eating or exercise will cure you of MCTD and, in fact, great care must be taken to not damage yourself through improper diet and exercise if you have MCTD. Still, there is a valid argument for why diet and exercise may have the power to improve your quality of life living with MCTD and this is worth exploring.


What causes MCTD? - What causes mixed connective tissue disease is one of the first questions you will ask when receiving a diagnosis of MCTD. There is no known cause for the development of MCTD. This article outlines some of the leading theories and research as to what might cause MCTD.


My story about MCTD - Read my story about living with mixed connective tissue disease. This is a long story, and one that is not light hearted in nature, but ultimately led to me looking at food, and nutrition, in an entirely new light. When doctors were not able to help me I ended up finding relief by changing the foods that I was eating.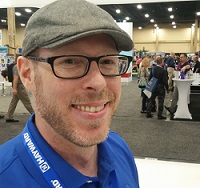 About the author - Steve Goodale is a blogger and technical specialist from Ontario Canada, winner of the 2018 Industry Leadership Award, who reaches over three million readers per year with his popular pool and spa blog. Steve started the www.CookForMeBaby.com blog about healthy eating after being diagnosed with a rare and incurable autoimmune disease. You can read more on his story about life with MCTD here. For more healthy cooking inspiration check out his other delicious recipes.